Valley To Beach Forensic Cleaning - Trusted & Compassionate Forensic Cleaners
Welcome to Valley To Beach Forensic Cleaning, your reliable partner in maintaining safe and clean environments across Newcastle, Maitland, Port Stephens, Lake Macquarie, Singleton and Tamworth. We bring to you a team of highly trained professionals skilled in the complex and sensitive field of forensic cleaning. Our commitment lies in delivering services with the utmost care, compassion, and discretion. Whether you are a business, a property owner, or a family in need, trust us to uphold the highest standards of service, ensuring your peace of mind. Our expertise spans a wide range of specialisations, each aimed at restoring safety and normalcy in the most challenging circumstances. At Valley To Beach Forensic Cleaning, your health, safety, and satisfaction are our top priorities.
Local Expert Cleaning Team
Methamphetamine Testing & Decontamination

Valley To Beach Forensic Cleaning offers professional methamphetamine testing services. Our trained technicians test properties for meth residue, ensuring the safety of residents or potential buyers. In the case of positive detection, we follow up with thorough decontamination and remediation.
Forensic Cleaning

Our team of experts is equipped to handle the most sensitive and complex situations, providing meticulous cleanup services at crime scenes, accidents, and locations where a death has occurred. We treat each situation with utmost care and respect, ensuring all traces of the incident are professionally managed and removed, restoring the location to a safe and clean condition.
Mould Remediation

This service involves identifying and addressing mould problems in a property. Mould can cause health issues and damage to the property, so it's crucial to tackle this problem promptly.
Death and Suicide Clean Up

We handle the removal and cleanup of biological materials with utmost discretion, helping to ease the burden during difficult times. Our skilled team utilises advanced techniques and equipment, ensuring every trace of biological material is eradicated, and the area is restored to its original condition, providing peace of mind in a challenging period.
Gross Filth, Squalor & Horder Cleans

We can help clean properties that have been severely neglected or are in a state of extreme disarray, often due to hoarding. These cleanups can be challenging due to the large amount of clutter and potential biohazards.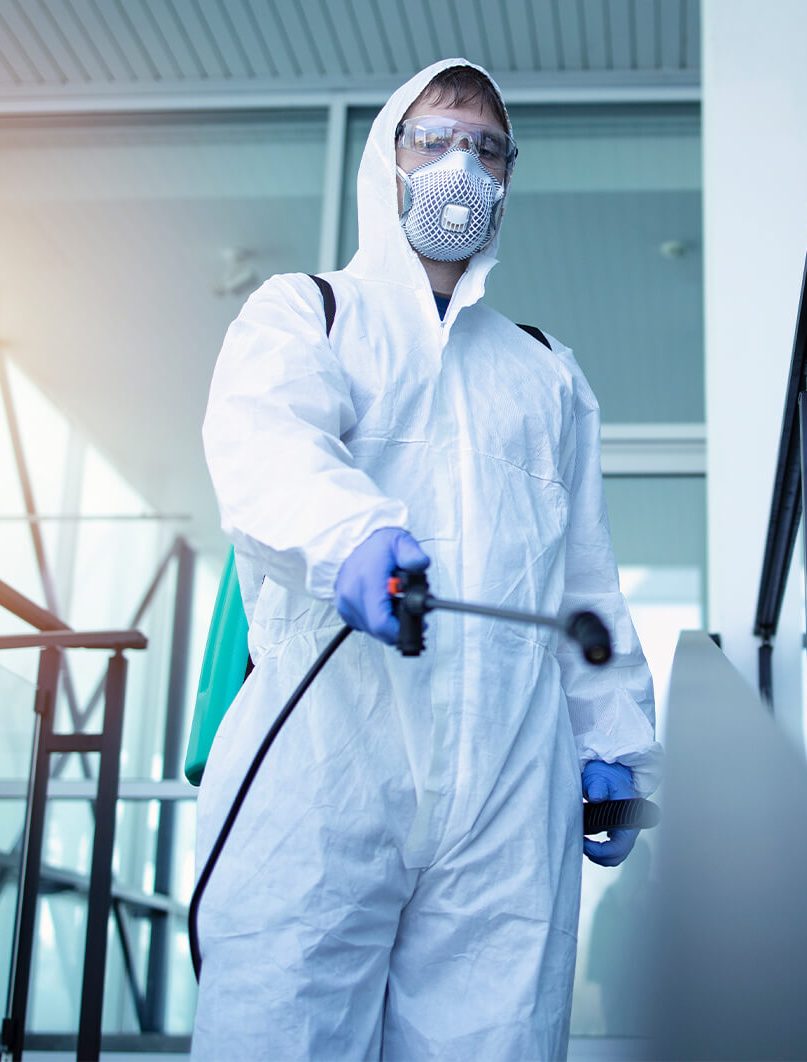 Biohazard Remediation

Our team is proficient in handling and cleaning materials that are potentially infectious, ensuring a safe and clean environment. Our team are fully trained and ready to handle
Yard Clean Up & Waste

Designed to help property owners maintain the cleanliness and usability of their outdoor spaces, our Yard Clean Up & Waste Removal service can involve the removal of rubbish, yard debris, or any other waste materials. Our dedicated professionals work tirelessly to rejuvenate your outdoor spaces, transforming them into clean, safe, and inviting areas for you to enjoy.
Sharps & Needle Disposal


Used needles and other sharps can pose a significant health risk if not disposed of properly, potentially leading to the spread of infectious diseases. Our highly trained team is skilled in the safe collection and disposal of these hazardous items, following strict safety protocols to ensure there is no risk of injury or infection
Why Choose Valley To Beach Forensic Cleaning?
All-in-One Solution
As a local company, we have a deep understanding of the unique cleaning challenges faced by the Newcastle, Maitland, and Port Stephens communities. We are committed to serving our neighbors with personalized attention and exceptional service.
Expertise and experience
With years of experience in forensic cleaning, our team has honed their skills and knowledge to deliver outstanding results. We stay up-to-date with industry advancements and adhere to the highest standards of cleanliness and safety.
Compassionate and discreet
We understand the sensitive nature of the situations we handle. Our team approaches every project with compassion, respect, and discretion, ensuring a supportive and understanding environment.
Cutting-edge equipment and techniques
To deliver the best possible results, we utilize state-of-the-art equipment and follow industry-leading techniques. Our commitment to innovation allows us to tackle even the most challenging cleaning tasks effectively.
Customer satisfaction guarantee
At Valley To Beach Forensic Cleaning, your satisfaction is our top priority. We strive to exceed your expectations by delivering exceptional service, prompt response
Comprehensive range of services
With a wide range of specialized services, we are equipped to handle various cleaning needs. Whether it's crime scene cleanup, Methamphetamine Testing, or mold remediation, Valley To Beach Forensic Cleaning has the expertise and resources to provide comprehensive solutions.